As a Senior Pastor for over two decades, Daniel Henderson brought prayer-based revitalization to several mega-churches. Today he is dedicating his full-time efforts to help congregations across the country experience renewal and turn-around as he speaks to thousands each year at conferences and prayer events. He is President of Strategic Renewal, which exists to ignite personal renewal, congregational revival, and leadership restoration for Christ's glory.
* Daniel Henderson 博士的書籍只有英文版本。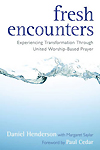 Fresh Encounters: Experiencing Transformation Through United Worship-Based Prayer
Fresh Encounters presents a new and different model for praying together that has seen results in churches across the United States. Put it into practice at your church, and watch the transforming power of Jesus Christ work through united, worship-based prayer.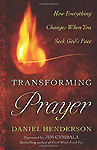 Transforming Prayer: How Everything Changes When You Seek God's Face
It's no wonder so many people are discouraged with prayer. Instead of a genuine encounter with God, prayer is often little more than a grocery list of requests. How do you truly connect with God through prayer? In Transforming Prayer, Daniel Henderson helps you overcome common barriers to effective prayer. When you experience the profound difference of worship-based prayer, your faith and life will never be the same.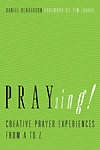 PRAYzing!: Creative Prayer Experiences from A to Z
PRAYzing! will help you understand that we pray to a creative God, from His creative Word, by His creative Spirit―and we can pray in a creative way. Through powerful stories and real-life examples, this book will give you plenty of instruction and inspiration for making prayer a compelling―and creative―experience for every Christian.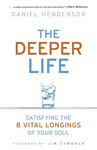 The Deeper Life: Satisfying the 8 Vital Longings of Your Soul
Popular author and ministry leader Daniel Henderson shows how to live out the deeper longings of our souls through a step-by-step guide to daily spiritual renewal.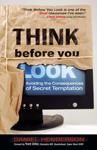 Think Before You Look: Avoiding The Consequences Of Secret Temptation
The treacherous sea of PORNOGRAPHY is drowning millions of young and middle-aged men. Research indicates that 60 percent of Christian men are addicted to pornography. Most are naive and unprepared as they journey into the attractive but deadly waters. The best approach to helping men with this struggle is to give them strong preventive tools.
THINK Before you LOOK provides a useful and timeless approach to avoiding the temptations of pornography before it's too late. The content springs from the author's experiences working with thousands of men and counseling many about the painful issues revolving around the porn industry. Each brief chapter explains the practical rationale and biblical basis for steering clear of pornography's clutches.
The chapters are succinct, sometimes humorous-though meaty enough to offer solid biblical equipping for the battle. It's approach leads to a fast-paced read that avoids academic and clinical terminology yet is designed to further personal or group Bible study.
THINK Before You LOOK promises to help those drowning and warn others who are considering the shadowy water.